Year 3 23-24
Magnets
This term Y3 have been exploring magnets in science. We have really enjoyed looking at different kind of magnets. We have learned lots about the strength of magnets, contact and non-contact forces, friction and what materials are magnetic and non-magnetic.
Forest School
Year 3 enjoyed making their own mini pizzas on the fire today! They were delicious!
DT
In DT this term Y3 are designing and making their own Christmas stockings. This week we have explored different stitch types. The children practiced lots of different stitching techniques and chose the stitch they would like to use in their final piece.
Remembrance day
Today we created some beautiful pieces of artwork to remember our fallen soldiers.
Science
This term in science Y3 are exploring forces and magnets. In lesson 1 children went outside and looked at push and pull forces. The children went down the slide, played tug of war, throwing, catching and kicking a ball. We looked at how there are contact and non-contact forces. Y3 are excited to investigate with magnets next.
History Day
Year 3 explored Prehistoric Britain today! They listened to stories, created their own cave art, went on an archaeological dig and even trapped a woolly Mammoth! Children loved going back to the Stone Age time and they really applied their history knowledge throughout the day!
Happy half term Y3!
Activity day
Some of Y3 took part in an activity day. They played listening games which required them to think and listen to instructions. Children really enjoyed the games and are excited to play them in our PE lessons next term.
Y3 Coding
This week Y3 have been exploring the software Purple Mash! We used the software to celebrate promote EU Coding week. We explored coding through ''Dance Party'' and ''Fun with Fish''. Children have been given a log in for Purple Mash and are free to explore it.
Athletics
This week Y3 trialed for athletics. The children took part in multiple activities including long distance running, short distance running, chest pass, high jump and standing long jump. The children really stepped up to the challenge and wowed us all.
Music
3 JMFA got first dibs on learning the ukulele! They are absolutely loving their music sessions and are trying so hard. We might have some musicians in Y3!
Forest school
This term in Y3 we have been studying The Stone Age. Every week during Forest School we have experienced things from life in the Stone Age. In the first week we learned how to create a fire using a flint and steel. We all had a turn at creating the spark for our fire.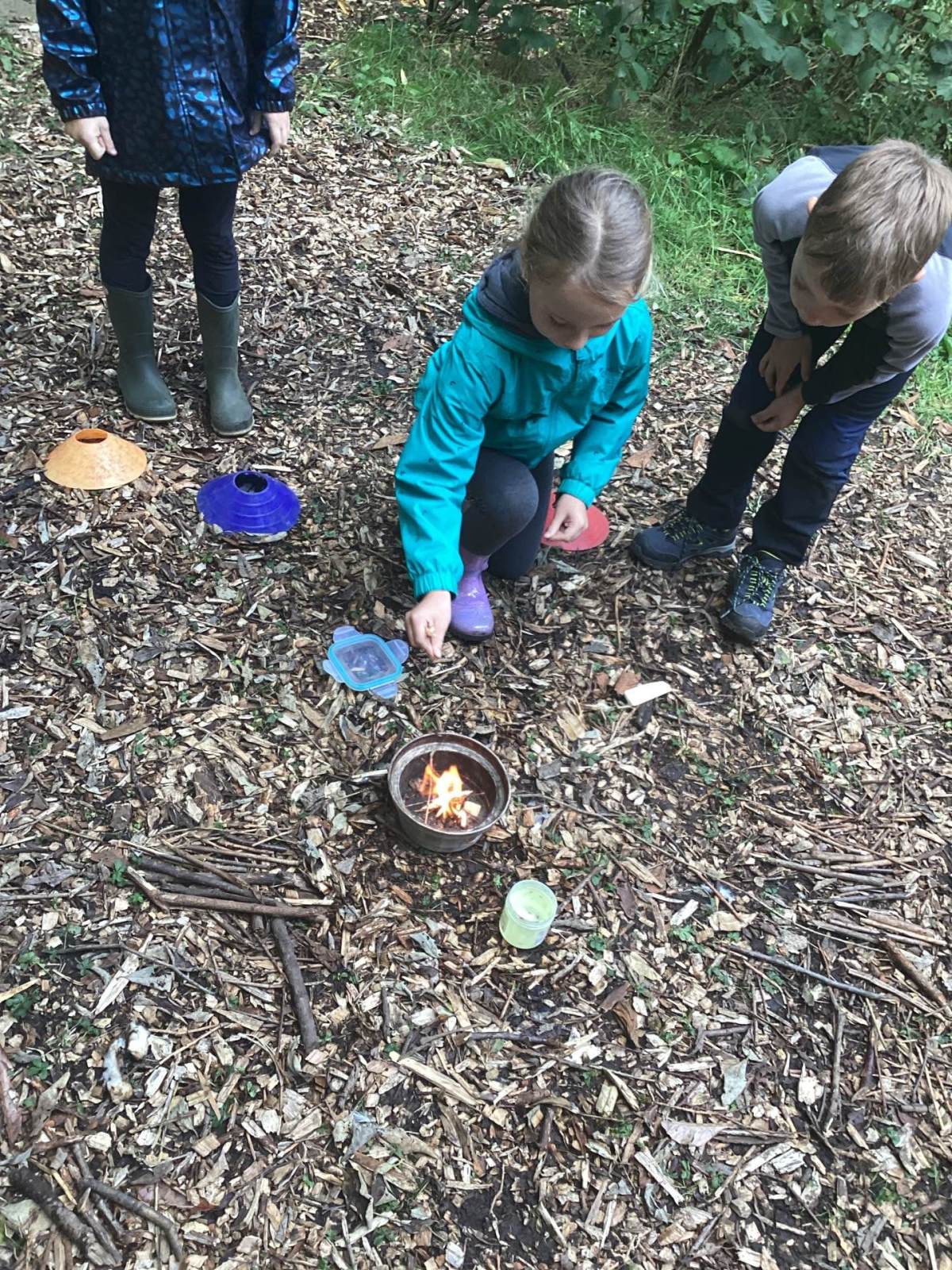 The following week we created our very own cave paintings using mud!
We then had to use our senses to find our way. We worked in pairs and were blindfolded. Our partner had to communicate with us to find the end of the trail.
This week we worked as a team to build dens. We loved this and were so excited about building them and trying them out.